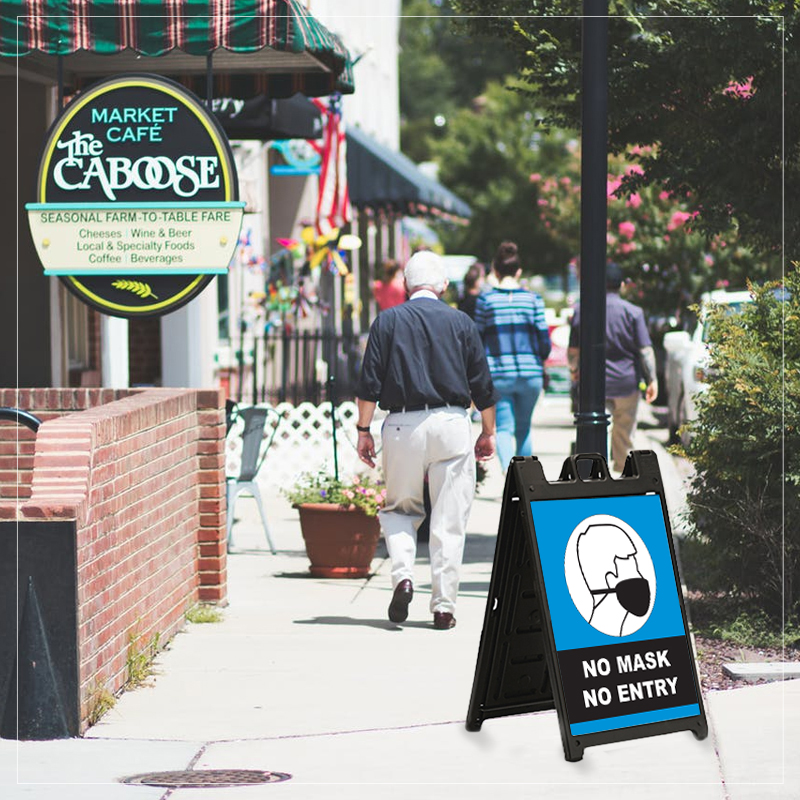 Our Deluxe sidewalk signs are equipped with a patented feature, which allows signs to easily slide in and out and also with Stay Tabs which ensure signs stay securely in place. Pair this stand up with up to two 24″W x 36″H 4mm Coroplast signs. The Deluxe Sidewalk Signs are made out of durable plastic so they are perfect for displaying your signage outdoors. You can also fill the stand with sand to add even more stability. Commonly used for parking, real estate, election and yard signs
Each Signicade Frame order includes 2 signs and one frame. 4/0 will include two signs printed 4/0 one image – 4/4 will include 2 signs printed 4/4 two different images.
File Preparation
See our FAQs for file preparation tips and accepted file formats or click on the template tab in this product page to use our size-specific templates.

Custom Quotes & Design Services 
If the options you are looking for are not available in this product page, or if you do not have a print ready file and you need us to provide design services, please use the Request a Quote button in the main navigation menu above. Be sure to include your information and anything else required as card card-body as any other details needed.